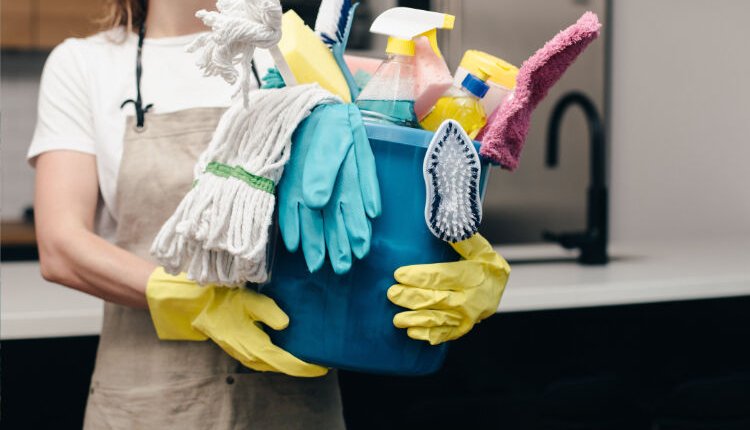 Spring is a common time for people to take on all of the cleaning tasks that they put off during the winter. With the weather getting warmer, it's the perfect time to tackle jobs both inside and outside your home. While it's easy to identify many tasks that need to be done, there are some jobs that may not be as obvious. Here are some of the most common spring cleaning tasks homeowners forget, so you can add them to your to-do list to ensure you don't miss anything important.
Wash Couch Cushion Covers
You likely use your couch on a daily basis, and that means that it can get incredibly dirty over time. Especially if your sofa is patterned or a dark color, you won't necessarily be able to see all of the dirt and stains. If the cushion covers are removable, you can wash them by hand, or check the manufacturer's guidelines to see if you can put them in the washing machine. If the covers do not come off, try an upholstery cleaner, or hire a service to do it for you.
Sanitize Remote Controls and Light Switches
Because you likely use these items frequently, they can be prime locations for germs, especially after cold and flu season. Wipe everything down with disinfectant to remove germs and bacteria. Take the batteries out of remote controls before cleaning to avoid activating them while you scrub. Make sure everything is dry once again before replacing the batteries.
Vacuum the Dryer Exhaust Pipe
Lint and other debris from your laundry can clog up your dryer's exhaust pipe over time. Not only can this reduce the efficiency of the machine, making it take longer to dry your clothes, but it also creates the risk of fire. Static electricity can create sparks, which can ignite lint in the exhaust pipe. This is especially dangerous if your dryer runs on natural gas. Vacuum the pipe from both ends to get rid of as much debris as possible, or hire a professional service for the best results.
Change Batteries and Check Electronics
Spring cleaning is also a good time to check and change the batteries in your smoke and carbon monoxide detectors to ensure they are in good working order. Additionally, you should make sure your expensive electronic devices—TVs, computers, game consoles, sewing machines, etc.—are plugged into a surge protector.
Keep Your Family Safe and Healthy
The primary goal of spring cleaning is not just to make your home look great, but also to help keep you and your loved ones as healthy as possible. On days when your motivation is waning, keep that in mind to renew your resolve to get everything done.