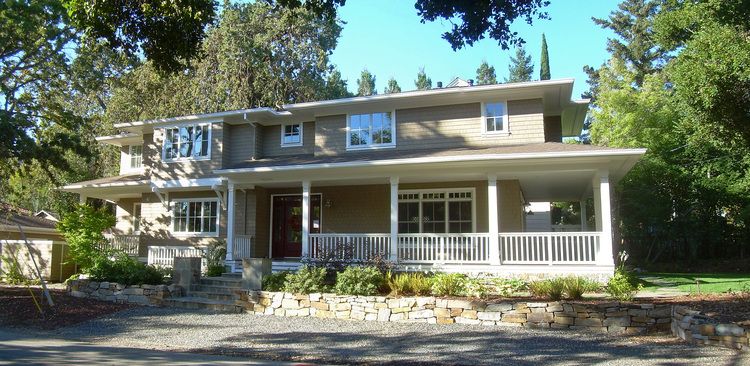 If you have a homeowners policy, you probably expect it to cover all the costs of rebuilding your house in case it's damaged or destroyed by a covered hazard. But are you certain you have enough coverage? Read about two common situations you may be unaware of — and the affordable options that can help put your mind at ease.
Extended dwelling coverage
Since reconstruction costs are different from market value, your current homeowners policy may not accurately reflect the true costs of rebuilding your home. Extended dwelling coverage helps you rebuild if construction costs change and add up to more than your current policy limits.
To illustrate this concept, consider this real-life scenario. Your home is currently insured for 100% of its replacement cost, with the cost based on the value of your house when the policy was originally written. However, a wildfire sweeps through your area destroying your home along with hundreds of others nearby.
Due to the high demand caused by the natural disaster, construction materials and labor costs increase 20% in your area. So your $200,000 home will now cost $240,000 to rebuild. If you had 20% extended dwelling coverage, you'd get the $240,000. Without it, you get $200,000 and will have to make up the difference out of pocket or settle for less house than you originally had.
Building ordinance or law coverage
If your home is damaged by a covered loss and needs to be rebuilt or repaired, you are required to build according to current building codes. And since codes have grown more rigorous over the past 20 years, this could mean much higher costs to rebuild than you anticipate. That's where a building ordinance policy, or law coverage, comes into effect — and it could save you thousands of dollars.
Again, let's take the example from above and assume you have a $200,000 homeowners policy. With a 10% building ordinance policy, you would get an extra $20,000 to apply to the new building code requirements you must meet. Without this policy option, you'll have to pay the difference to bring your house up to code.
Extended dwelling and building ordinance policies offer valuable protection from gaps in coverage in case of an unforeseen covered event, and all for an affordable annual premium. To better understanding your risks, and to protect yourself from a loss that may exceed your policy limits, give us a call today.
Reposted with permission from the original author, Safeco Insurance.